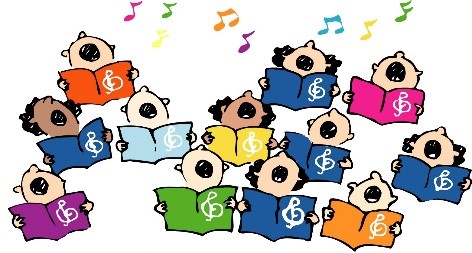 Chorus

The MES Chorus is a club where students from 4th Grade through 8th Grade meet to learn proper singing technique and prepare for themed performances in December and May, culminating in a Festival trip to Dorney Park. Songs from all styles are considered when putting together the December and May choral performances. Writing script, learning rhythm accompaniments, working sound during rehearsals and creating stage decorations are all part of the preparations for performances. An annual trip to a show at the Algonquin is planned for each December. Performances for community events are scheduled to provide the opportunity for the community to hear the school chorus, including performances for seniors groups. Members can even earn community service hours when there is a need. The Chorus is for all interested students in grades 4-8 because singing is a natural way to communicate to the world!
Chorus

Advisor: Marie Lauffer

Grades: 4th - 8th

Location: Cafetorium

Meetings: Senior Chorus - 6th thru 8th Grade: Monday and Tuesday or Tuesday and Wednesday 7:45

Junior Chorus - 4th and 5th Grade: Thursday and Friday 7:45 AM

Membership: Fill out and hand in Chorus expectations and contact information to Mrs. Lauffer

Dues: None

Chorus trip to the Algonquin theatre to see the 'Newark Boys Chorus' in December is $9.

Chorus Festival trip is late May or early June. Cost (@$60) is determined by the outcome of the fundraiser.

Performances: Winter Concert, December 15th and Spring Concert, May 15th plus community service performances.