End of Year Information
Below please find a list of Important Dates for the end of the 2018-2019 school year. A reminder to all students and parents to be mindful of the Manasquan High School attendance policy. All attendance appeals must be made to the Assistant Principal's Office no later than May 31st. As creating a meaningful, safe learning environment is our priority, students are again reminded that all students are required to adhere to the Manasquan High School Code of Conduct. Senior students who violate the code of conduct in school or at school events could be excluded from the graduation ceremony.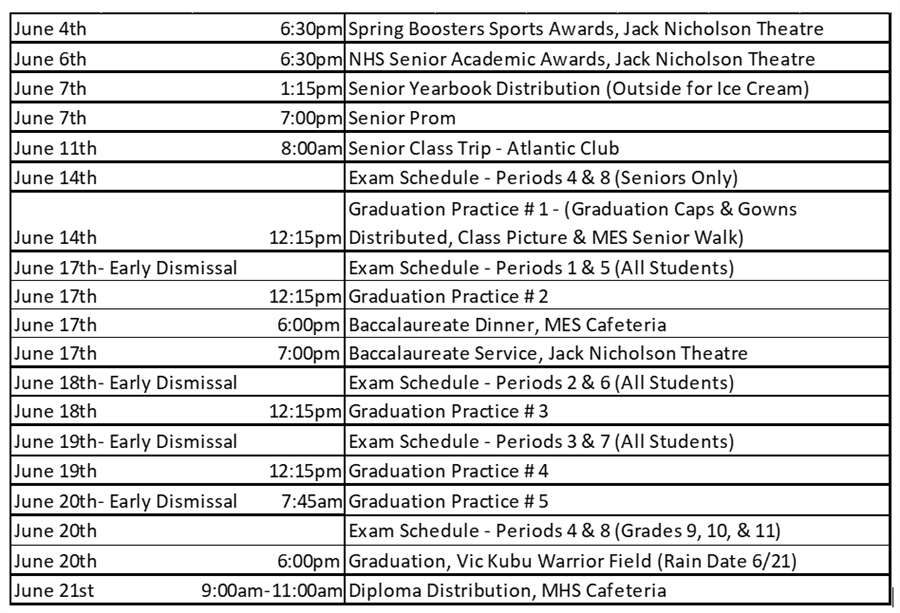 We look forward to celebrating the end of the school year with you.
---