Announcing the MHS Early College Program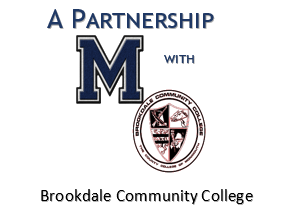 Our new Early College Program is designed for students looking for a unique high school experience. The program follows a prescribed rigorous curriculum that enables students to earn their high school diploma and an Associate of Arts Social Science degree in four years.
Students concurrently complete coursework offered by Brookdale Community College and Manasquan School District. Students are gradually exposed to the rigor and expectations of post-secondary learning. Many colleges will transfer the full Associate's Degree to the required credits for a Bachelor's Degree. At some universities, students can enroll in programs that complete a Master's Degree in the time it would take to earn a Bachelor's degree. In addition, students also will have access to Brookdale activities, support and resources. For more information please visit the program page.
---